What is Brick & Bolt?
Brick & Bolt is an e-commerce marketplace providing construction services with absolute trust and transparency. We ensure money safety through our guaranteed facility, technology transparency, quality through the in-house project management team, and on-time through penalty clauses for any delays. So if you are looking for any Building or house construction, Brick&Bolt is the place to go!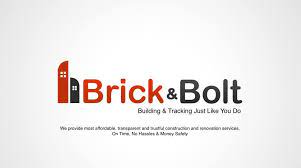 The company's marketplace includes hiring professionals, building packages, and a cost estimator. Furthermore, the process is augmented by an AI-based engine. Hence, the chances of experiencing a defective service are next to negligible.
What is the goal of Brick & Bolt?
The promoter of the construction platform intends to provide truthful and transparent services. For example, the company's forum offers to raise a construction and renovation proposal by engaging professionals in making the right design and architecture required for their homes. Also, we provide money safety through its escrow facility, enabling customers to track and get updates on the work being completed.
Most businesses make construction entirely straightforward, transparent, and reliable for everyone. Brick&Bolt processes to operate home and commercial buildings are elementary, transparent, and reliable for customers. 
Usually, the entire construction experience – from finding the right professionals to the right price and optimal timelines – tends to be opaque and significantly drains resources and time. Brick & Bolt's tech-based construction platform makes this process ideal. Thus, enabling transparent pricing, managing projects to ensure adherence to approved quality and timelines, and levying penalties on the service providers in case of any delay. Furthermore, the process is augmented by an AI-based engine predicting the work schedules and managing the quality and progress of projects using computer vision.
What is the financial status of Brick & Bolt?
Brick & Bolt also secured Rs 16.5 crore in its Series A funding round from Fundamental GmBh. This is the second investment round for the Brick and Bolt company in 2020.
The construction industry in India is estimated to reach $640 billion in the upcoming years, benefiting from government initiatives in infrastructure development and affordable housing.
"Through Brick & Bolt, we want to enter into this massive market by delivering a platform that integrates technology with transparent approaches. Thus making the construction industry organized, developed, accessible and seamless for all the users including residential as well as commercial users," said Jayesh Rajpurohit, co-founder, Brick&Bolt.
Why choose Brick & Bolt?
Excellent service, excellent people, excellent personnel, excellent management, and a very professional team is what our reviews suggest to us. Brick & Bolt comes highly recommended. Many have witnessed the construction of their home from the ground up. We can confidently state that everyone involved in the project is very talented and professional. All of the work and the people who did it were highly competent and pleasant. We are particular about cleaning up after ourselves. 
Suppose you have recently obtained land in Hyderabad for house construction and are now looking for a good construction company. In that case, you can always shoulder your responsibilities on Brick&Bolt. They are a pre-eminent house construction company that can care for all your construction needs on a set budget.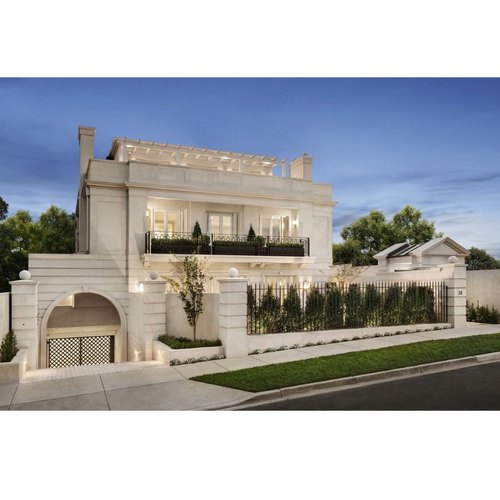 How to book an appointment with Brick & Bolt?
While keeping up with the expense of the projects, the manufacturers can't think twice about the quality of work they put in. Brick & Bolt delivers a secure structure for your household, business, and buildings. Be a part of us and get the best imaginable infrastructure in just a few uncomplicated stages. Call us on 7505205205 to introduce a request for your subject. Meet the best experts who understand your requirements. 
Our experts will deliver you the most pleasing designs possible to assemble your home, office, etc., looking the way you have always desired it to. You can track the progress and then disburse the payment to us. Then, at last, your home will be available for you to settle in.