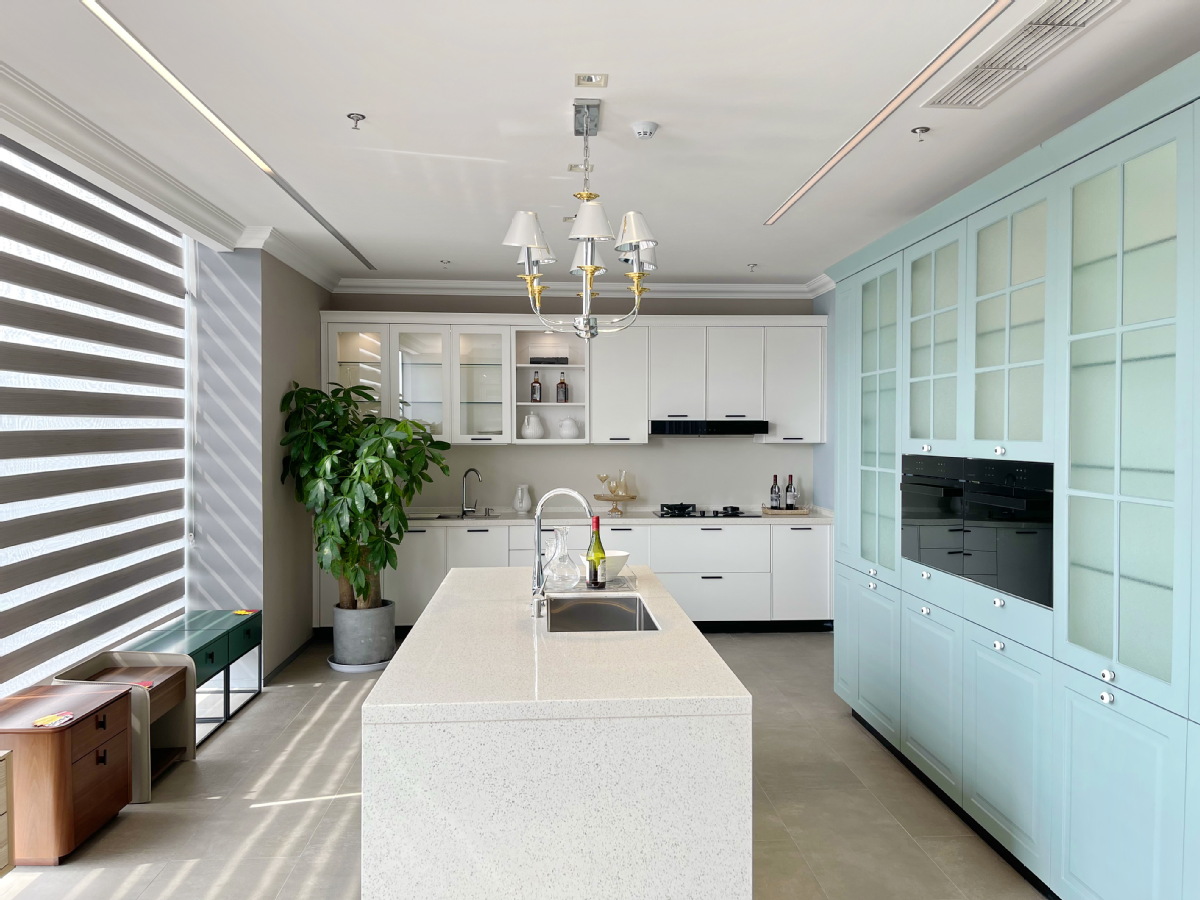 Eco-friendly new buzzword in sector amid rising awareness by consumers
Zhang Yifeng, 32, has spent days finding environmentally friendly home decor items for his newly bought apartment.
"We are expecting a baby and we don't expect newly-purchased home decor materials to harm the baby's health. Our top picks were those environmentally friendly even though that means we have to pay a little bit more," the Beijing-based accountant said.
For a long time, the home decor industry has been criticized due to potential pollution and high carbon emissions caused by product processing, and the use of materials that may compromise human health, like wooden products, painting supplies and cement.
With more green solutions being applied in the sector, however, the industry is becoming more eco-friendly, as more sustainable materials are being put on the shelves, propelled by the growing awareness among consumers on environmental protection and the country's low-carbon pledges.
A report by Qianzhan Industrial Research Institute said green, environmentally friendly, energy-saving home decorations will be a major future development trend in the home decor market.
Data from research institute Zero Power Intelligence Group showed that the market size of China's environmentally friendly home decor industry is growing rapidly and is likely to reach 259.66 billion yuan ($40.64 billion) in 2022.
The Qianzhan report said that with the improvement of people's living standards and the increasing awareness of environmental protection, consumers have shown growing concern on how their lifestyles could impact the environment, and how the environment in turn could influence their health.
"Today more consumers are embracing the idea of environmentally friendly home decoration and willing to pay for such materials. The industry is also figuring out ways to lower the cost of developing eco-friendly materials, which in turn will reduce product prices and attract more consumers," said Jae Li, founder and director of Circular China, a Shanghai-based environmental technology innovation company, during the recent Design China Beijing Expo.
A survey by news website 36Kr showed that 80 percent of consumers consider environmentally friendly the most important factor when deciding on wall painting supplies, wooden floors and furniture.
As a major consumer group for home decor, the post-80s and 90s generations are more willing to purchase non-formaldehyde home decor materials, which are considered less environmentally harmful, and are willing to pay more on those materials, the survey said.
Formaldehyde is a strong-smelling, colorless gas commonly used in painting materials and pressed-wood products like fiberboard. It can break down into harmful substances in the atmosphere and harm humans and animals alike.
Aside from formaldehyde, the home decor industry could impact the environment in various ways, Li said. "Home building and decorating create more carbon emissions than you could imagine-accounting for more than 40 percent in all industries' total emission in China".
Take the use of cement for instance. Production of one metric ton of cement could produce about 634 kilograms of carbon emissions, the Cement Big Data Research Institute said.
Production of cement in China reached 2.38 billion tons last year, allegedly emitting some 1.5 billion tons of carbon dioxide, which accounted for roughly 10 percent of total carbon emissions in the country, the institute said.
"There are tighter regulations on carbon-emissions of home decor concerning industries, such as construction materials. This has propelled innovations in eco-friendly products with lower costs," Li said.
Bin Hui, deputy general manager of the Shanghai Environment and Energy Exchange, the designated platform of China's carbon trading, said the construction materials industry is likely to be included into the carbon trading market next year.
"However, so far, the home decor industry is still confronted with many challenges, including the incomplete product varieties of environmentally friendly and energy-sufficient home decor materials. Going forward, more efforts are expected in related technology research and development," Li said.