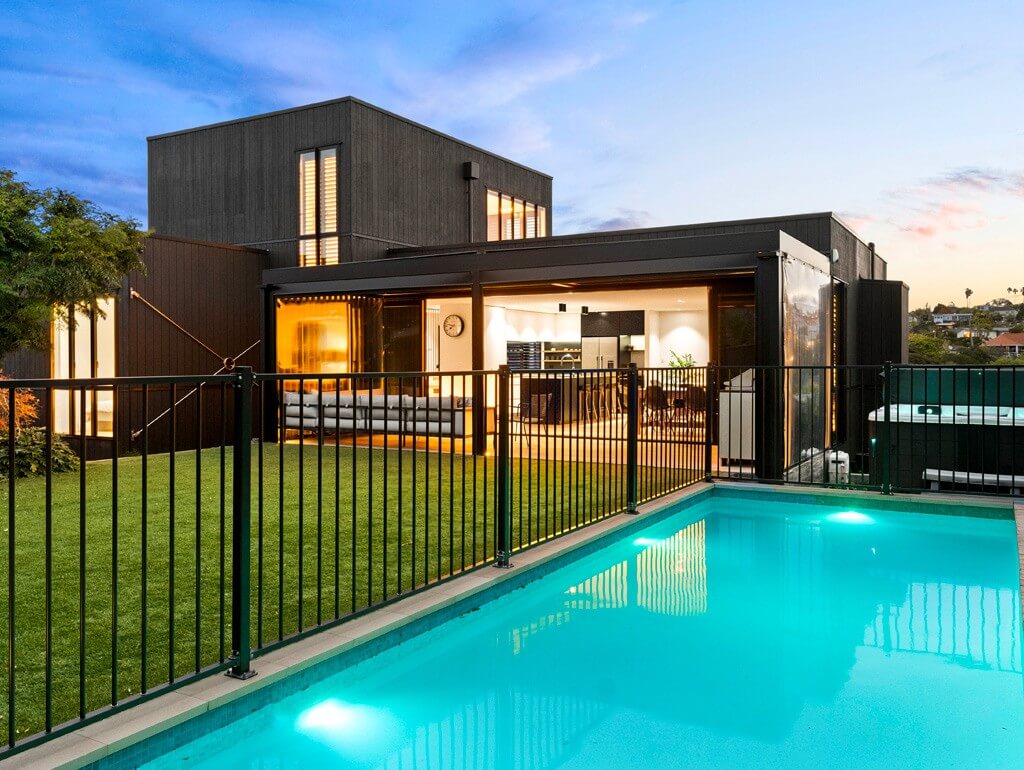 Many people don't realise how important good lighting design is in your home space until they've experienced it. Lighting can change the feel of a room entirely, whether it's bringing out the full beauty of your hardwood floors or simply giving you enough light to see what you're doing after dark. Your home design and build process can be much smoother if you work with an architect who knows how to create a successful lighting plan designed into the construction from the start, whether you're building from scratch or renovating an existing structure. This guide on developing a lighting plan for your home will help you find and install the perfect lights for every room in your house.
Box™ offer five ways that a good lighting plan in your home lets the architecture of your home shine.
1. To allow better ambience in a living room, a combination of ceiling and wall lights are used. The light that bounces off the walls is more soothing and creates ambience, and can be positioned to pick out an artwork, plant or architectural feature. Don't pepper the ceiling with recessed lights; keep them as pared back as possible and aim for symmetry rather than scattered everywhere. And don't forget the dimmer, especially on the overhead lights.
2. Apart from the traditional overhead lighting in bathrooms, Box™ Auckland architects have recently been installing pendant lighting on either side of the handbasin as an alternative to sidelights. Teamed with a round mirror, this brings a glamorous look to the smallest room in the home. The pendants don't have shades (unless these are made of glass) because that would be impractical for shaving or applying make-up (the light would simply pool onto the vanity top). Oversized decorative crystal bulbs are proving popular for this purpose. Strip lighting that operates on a sensor can be installed under a wall-hung vanity: this lends a soft ambience to the room that transforms it into a peaceful sanctuary. The lights also come on automatically during that middle-of-the-night dash to the loo.
3. Lighting above the kitchen bench is either pendant (perhaps three different shapes/forms but in the same collection) or track lighting, which suits a cleaner, more stylised look. Box tends to install lighting under high-level cupboards. Over-bench lighting and cabinet lighting are always on a separate switch and again on a dimmer so you can crank them up when cooking yet turn them down to create the right mood for dinner guests.