Furniture that serves more than one purpose can add dimension and a level of practicality to a space. Despite common notions, adaptable furniture doesn't have to be unsightly and can add to your design vision, as well. Let's explore why its beneficial, some pieces you can consider, and ways to incorporate adaptable furniture into your interior design approach.
Historical evolution of modular design & adaptability
Modular construction has been around for thousands of years, dating back to Ancient Rome when armies moved their forts in prebuilt sections. The first prefabricated house goes back as far as the 1600s when a building was transported from England to what is Massachusetts today. Eventually, Sears made prefabricated builds more common in the early 1900s when they sold homes through a popular program.
Moving into more specific room design, modular kitchens gained popularity in the 1960s-80s when people could install functional spaces in pre-determined layouts. Looking at other rooms, innovative, adaptable, and modular designs have been created and popularized with brands like IKEA, which allow you to move and assemble furniture yourself to make design more accessible and suitable to smaller apartment spaces or flexible spaces that serve multiple purposes.
What are some advantages of adaptable furniture?
Saving space: Especially in cities, many people live in smaller apartments where access to multiple bedrooms is limited. Even in full houses, it can be hard to keep enough furniture to accommodate guests, hosting, and parties that you may occasionally have. Adaptable pieces can be highly functional as a tool to be more efficient and avoid taking up precious space that you don't need all the time.
Flexibility: In today's world, our homes are increasingly called upon to serve as a place for childcare, work, exercise and more. Adaptable furniture can help you meet all these needs without forcing you to build a full extension onto your home. Your workout room can double as a guest room, or your living room can have components for a home office if you need to maximize your efficiency.
Multi-generational: Similar to the benefits of flexibility, many homes are increasingly multi-generational, with grown children living with their parents, or grandparents moving in to be cared for by their children. Adaptable furniture pieces can help you create a space that is comfortable for all ages.
Sustainable: Simply put, adaptable furniture can help you buy less stuff. When you have items that serve multiple purposes, you can avoid filling your home with clutter and hopefully do the planet a favor in the process.  
Common examples of transformable furniture
When you think of transformable furniture, common popular items may come to mind, including:
Futons and fold-out couches: These items can help you make your home guest-friendly even if you don't have a spare bedroom. Although classic futons have not been known for their design appearance, there are much more visually interesting options on the market today that look like other stylish couches.
Fold-out dining tables: These space-saving pieces make it possible to host larger events, dinners, and parties even if you have a smaller apartment or dining area. Some tables have a leaf design with extensions that come out of the side, while others have fold-down sides that can serve as a side table or console when they aren't being used to host a large dinner party.
Storage ottomans: These pieces help reduce clutter in the living area by giving you a space to store the TV remote, extra blankets, magazines, or books in an easily accessible spot, while maintaining visual simplicity.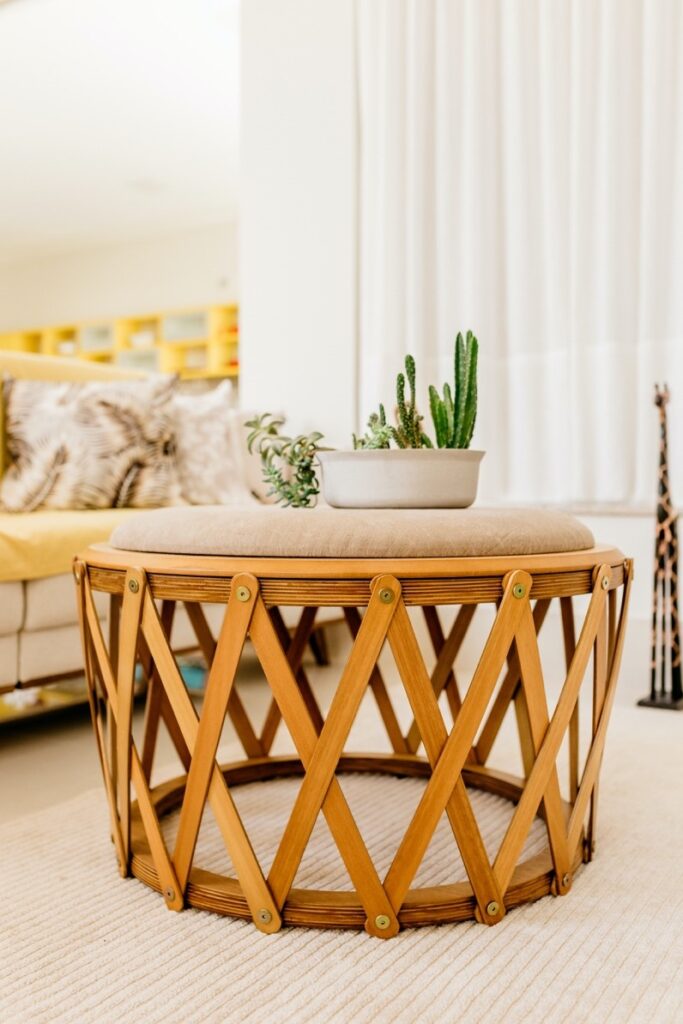 Photo credit: Jonathan Borba
Murphy beds: These beds are a more extreme example, designed for the smallest spaces. That's what makes them an icon of adaptable design. Ideal for a studio apartment or home-office/guest room duo, these beds completely fold up into the wall and can have other storage drawers attached so that you can have a living area by day and a bedroom by night.
Creative adaptations to inspire you
The home office is a perfect example of new developments in adaptable furniture. From standing desks, to fold down work surfaces attached to bookshelves, there are many ways to incorporate work-related furniture in a way that suits your work-needs.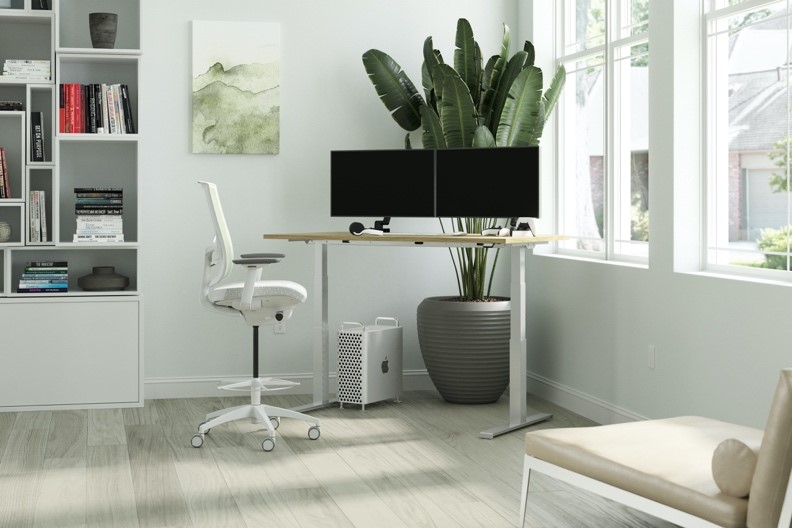 Photo credit: TheStandingDesk
Additionally, children's rooms are often excellent examples of adaptable furniture. Whether it's raised beds with desks underneath, or headboards that double as dresser drawers and clothes storage, you can get creative and playful with the furniture in a child's room to make it convenient and fun.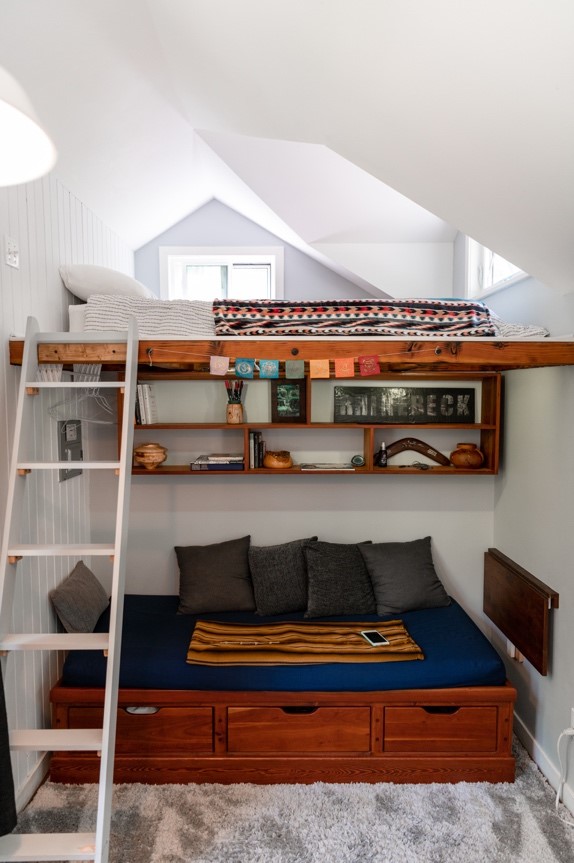 Photo credit: Andrea Davis
Challenges to consider
Quality
Because adaptable furniture will likely be moved, re-arranged, and played with on a regular basis, it's important to invest in quality pieces. By doing so, you'll be able to ensure it lasts long-term and provides the same level of comfort as its single-purpose counterparts.
Think about frequency of use
If you're someone who works from home every day, for example, you may not want to have a fold up desk that you constantly have to set up and take down. Focus your adaptable furniture on the items that you use less-often. This is why pieces like guest beds or large dinner party tables tend to be popular; you won't find yourself constantly fussing to set up and take down your furniture, instead, it will only need to happen on those rare occasions.
Get help creating the perfect home
At 5blox, we love helping our clients build the perfect home. Whether that means managing a full home renovation or consulting for your interior design, our team is here to help you fulfill your vision and make your home fit your dreams, needs, and lifestyle. Contact us today for a free consultation.